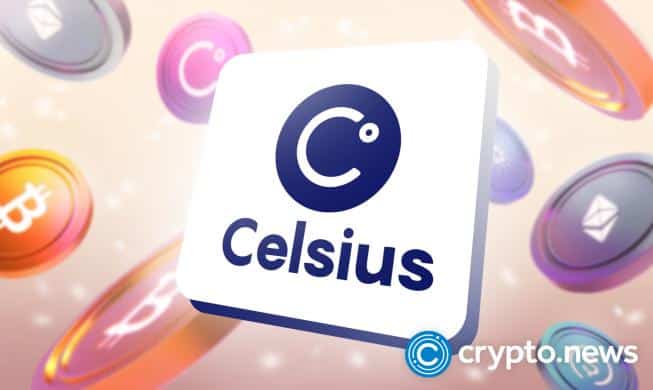 According to reports, Celsius, a troubled cryptocurrency lending platform, withdrew a large chunk of MATIC and ADA held on GK8 ahead of the unit's sale to Galaxy digital.
Celsius clears out GK8 balances
A crypto networks analyst mostly following the Celsius network's fall recently posted a Twitter thread analyzing the coin reports in December. In the report, the expert noted that Celsius cleared out all the balances held on the GK8 unit, which includes $1.1 million ADA and $1.1 million MATIC. 
Originally, Celsius network enthusiasts wanted to make sure the network withdrew all the MATIC and ADA reserves before the completion of the sale. Therefore, the recent report indicates that Celsius successfully did that.
Furthermore, this month, about, "251k ADA and 171k MATIC were generated via staking, adding another ~$250k. In total, this is about $8M."
Galaxy Digital noted plans to purchase the digital asset custody network GK8 from the Celsius network last year. The announcement followed an auction process initiated and directly connected to the Chapter 11 bankruptcy filing.
By winning the GK8 auction, Galaxy Digital should now take ownership of the unit owned by Celsius. Galaxy Digital will now need to expand its staff, including around 40 new staffers, blockchain engineers, and cryptographers. Last year, Ripple Network was interested in buying the entirety of crypto lender Celsius.
The sale of the GK8 platform was approved by Judge Martin Glenn last month.
The actual terms of the contract were never disclosed. However, according to reports, the price was materially less than the actual price paid by Celsius in November 2021, i.e., $115 million. The approval now means Galaxy's digital footprint can reach broader heights in lands like Tel Aviv, Israel. 
Other coin reports
The coin report for December highlighted several other crypto assets. Further reports indicate that the Celsius network also increased its ETH balance by approximately 5,000.
In other reports, Celsius recently decreased their USDC liability by nearly 3.2 million. The network worked out a settlement deal with the network's corporate partners. Celsius's legal battle continues as the network's coin reports come to light.
Follow Us on Google News

#Celsius #update #shows #network #cleared #GK8 #balances